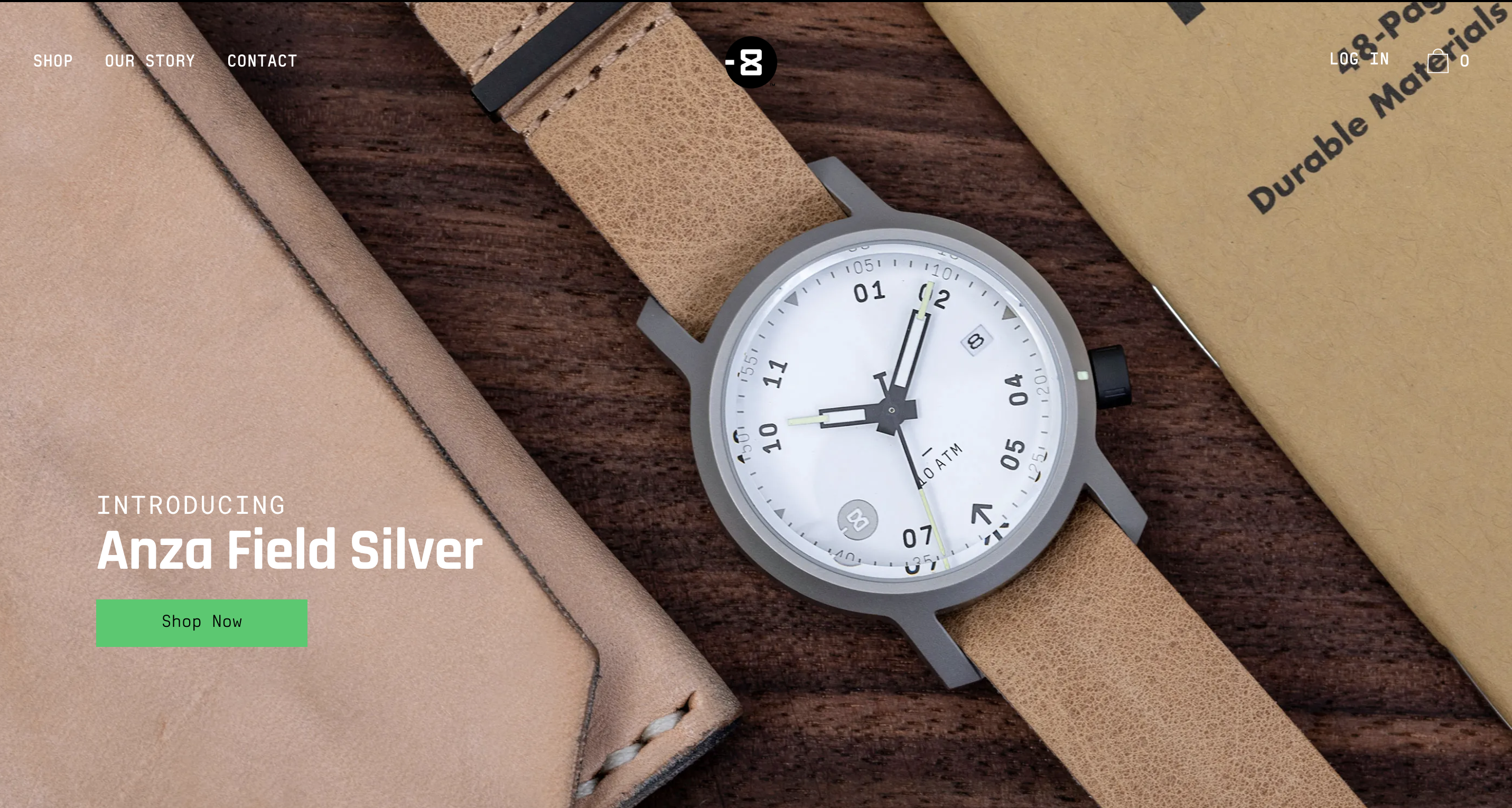 MINUS-8 parent company ASTRO Studios, is best known for designing hot items like the Nike Fuelband and Xbox 360, so they have high-tech roots. The brand takes its name from their GMT-8 timezone of the North American West Coast and is focused on delivering modern and basic watches that push design forward without attempting to reinvent the form.
Integrate Magento into existing sales model, implement Knockout.js custom theme into Magento layout.
Stage 2 of this project, is migration from Magento 1 to Shopify platform.